Old Stone Church
Music
"Let the word of Christ dwell in you richly in all wisdom; teaching and admonishing one another in psalms and hymns and spiritual songs, singing with grace in your hearts to the Lord." Colossians 3:16
The words of Colossians 3:16 serve as the cornerstone of The Old Stone Church's Music Ministry. Through the reading and preaching of the Word, as well as by singing psalms, hymns, and spiritual songs, the church is edified, and God is glorified.
Contact our Music Department
OUR ADULT CHOIR REHEARSES AT 9AM ON SUNDAY MORNINGS BEFORE SERVICE.
Membership is by audition only. Contact us for for more information.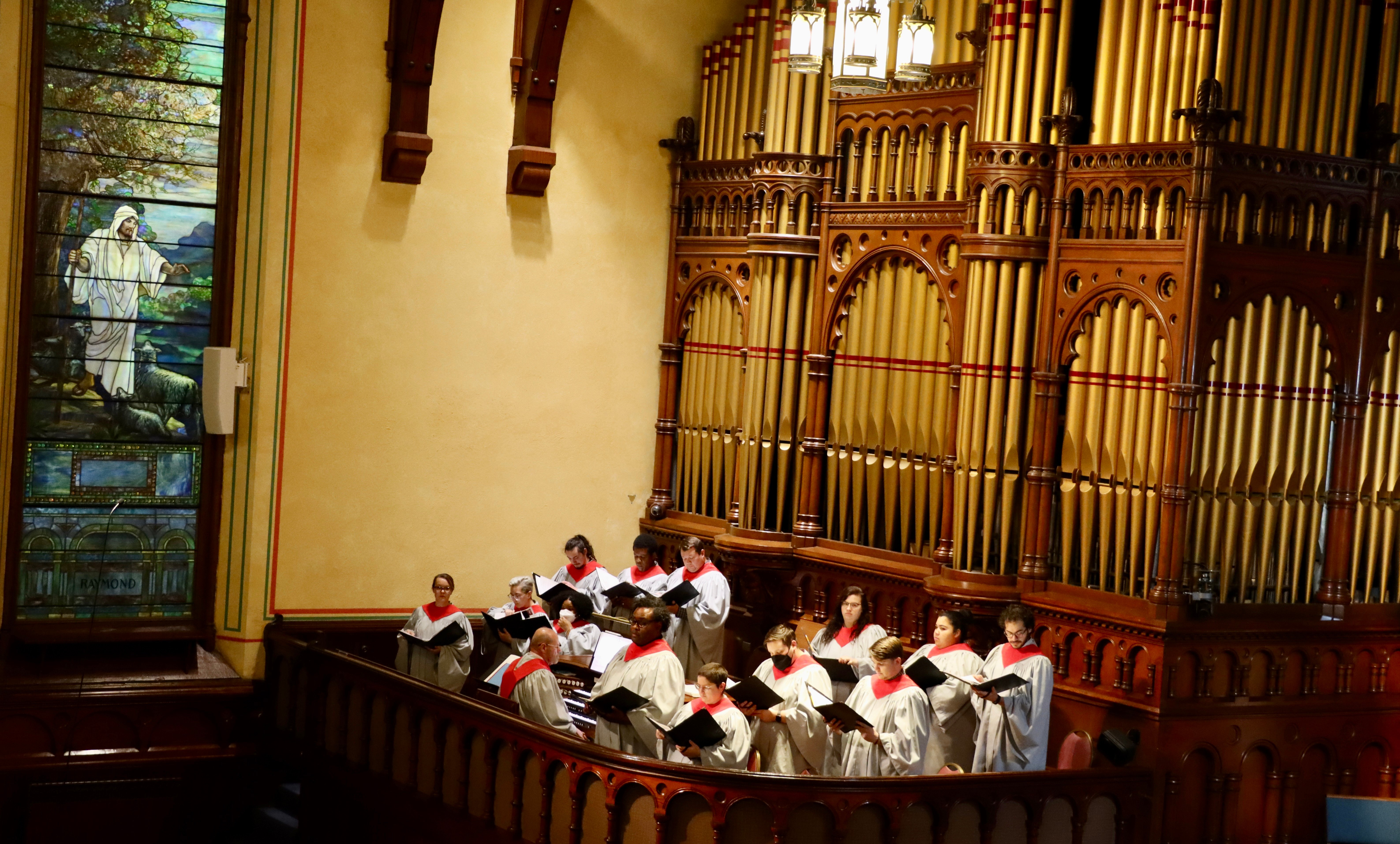 The
Old Stone Singers
The Old Stone Singers are an integral part of worship. With a repertoire spanning 500 years, this ensemble offers the very finest in sacred choral music. The music represented in our worship life ranges from plainchant to Brahms and Bach to living composers. The Old Stone Singers is a largely professional ensemble of eight to twelve singers, comprised of some of the finest singers in the city. The Old Stone Singers strive not only to glorify God, but to bring a new energy to some of the finest sacred choral literature written.
The
Summer Choir
Do you enjoy singing? Do you have just a little musical experience? Why not consider joining the ranks of our Summer Choir? It's a relaxed group of volunteers which leads the music once a month at the 10 AM service from June through August. All voice parts are needed, but especially tenors and basses! This is a "Sunday's only" activity, we gather around the piano in the Sanctuary at 8:45 AM and learn the music for that day.
"He Never Failed Me Yet"
Old Stone Singers

"Louez Le Seigneur"
Old Stone Singers
"The Lord is My Shepherd"
Old Stone Singers
Our
Organ
Installed in 1977, Old Stone's unique organ was built by Cleveland's world-famous Holtkamp Organ Company. The instrument employs mechanical action and has three manuals, 42 stops, and two enclosed divisions. The ornate casework built around the organ dates back to an 1895 instrument built by William A. Johnson.